List of Companion Plants for the Vegetable Garden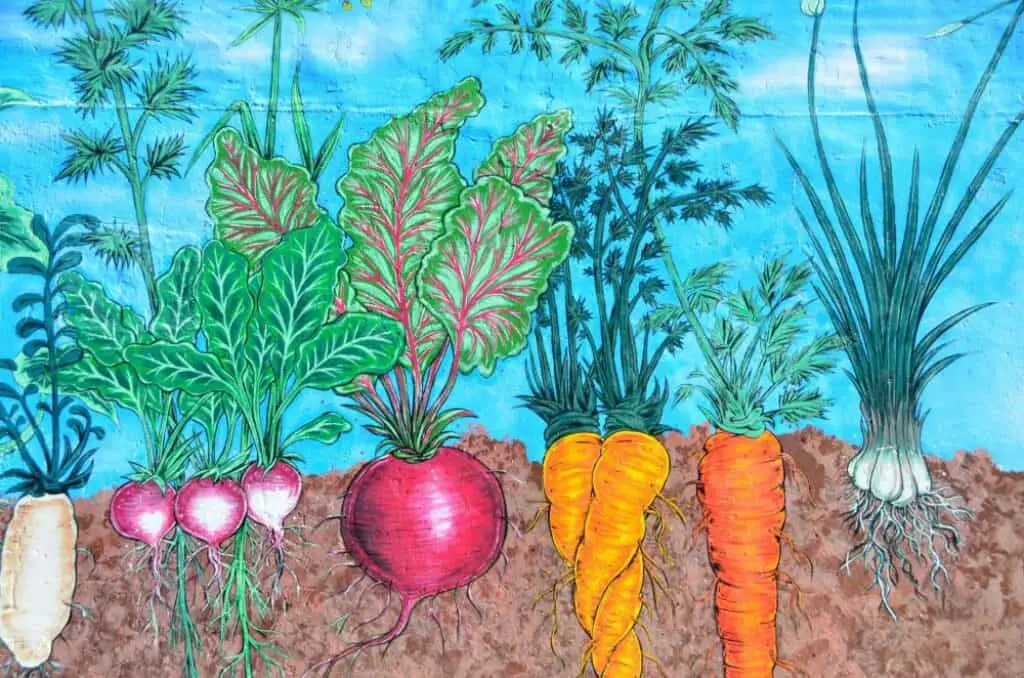 Companion plants are a clever and effective way to encourage the growth and health of vegetables in your garden.
Among other things, they are good for pest control, soil improvement, space optimization, and nutrient enrichment.
By carefully planning and choosing the right plant combinations, you can not only increase yields, but also develop a more sustainable and natural cultivation method.
Here is a list of some plants that grow well together for the vegetable garden.
| | | |
| --- | --- | --- |
| Plant | Companions | Incompatible |
| Asparagus | Tomato, Parsley, Basil | – |
| Beans | Most Herbs & Vegetabes | Onion |
| Cabbage | Aromatic Herbs, Celery, Beets, Onion Family, Chamomile, Spinach, Chard | Strawberries, Tomato, Dill |
| Carrots | Peas, Lettuce, Onion, Sage, Tomato | Dill |
| Celery | Nasturtium, Onion, Cabbage, Tomato | – |
| Cucumber | Beans, Peas, Sunflower, Raddish | Aromatic Herbs, Potato |
| Lettuce | Carrot, Radish, Strawberry, Cucumber | – |
| Onions | Beets, Carrot, Lettuce, Cabbage | Beans, Peas |
| Parsley | Tomato, Asparagus | – |
| Peas | Carrots, Raddish, Turnip, Cucumber, Beans, | Onions, Potato |
| Potato | Beans, Cabbage, Horseraddish, Marigolds | Sunflower, Cucumber, Tomato |
| Raddish | Peas, Nasturtium, Lettuce, Cucumber | Hyssop |
| Spinach | Strawberry, Faba Bean | – |
| Tomato | Onion, Marigold, Asparagus, Carrot, Parsley, Cucumber | Cabbage, fennel, Potato |
| Turnip | Pea | Potato |